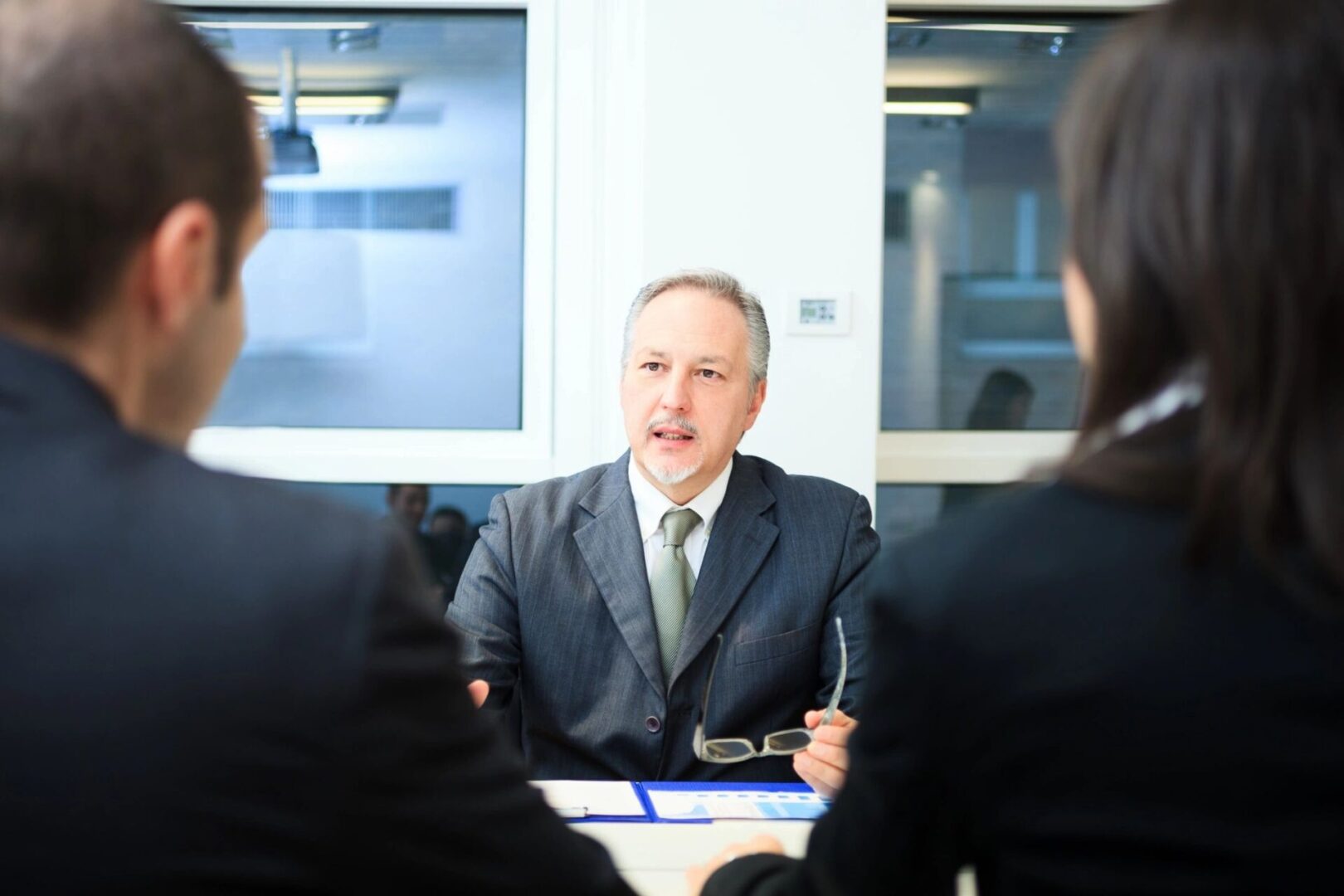 Exceptional and Experienced Corporate
Finance Professionals
When you choose to work with Corporate Capital Solutions, our team will employ growth strategies for your business from its implementation to execution. You can rely on our services that are backed with our expertise and years of experience in dealing with various industries.
Ron has over 30 years of experience in the financial services industry. Initially he worked in the financial sector in domestic and international banking. He then moved to the institutional side of financing working with a life insurance firm providing debt and equity financings.
Over the last 15 years he has worked for and established corporate finance practices for three major chartered accounting firms in Western Canada: Ernst & Young, Deloitte and MNP. He has completed numerous transactions both in raising capital and in selling businesses across many industries in Western Canada. Transaction sizes have ranged from several million dollars to over hundreds of millions of dollars.
Donald Gee
B. Sc., CPA, CA
Donald has been a Chartered Accountant in British Columbia since 1979, after he obtained his Bachelor of Science (Geology) in 1973 and his Licentiate in Accounting in 1976, both from the University of British Columbia.
He has over 28 years of experience with private and public company financing, capital structuring and management. Donald provides consulting services specializing in public company and corporate finance. Donald has been the senior officer and director of several publicly listed companies. He has provided leadership, advice and operational management for industries including: gaming, mining exploration, medical devices, garment manufacturing, movie production and aerospace.
Martin has over 30 years of experience as a portfolio manager and corporate advisor to private and public companies primarily in the Canadian energy sector.
His experience includes over 10 years as Managing Director, Chief Compliance Officer and Co-Portfolio Manager with Brickburn Asset Management Inc. and 22 years as a Senior Partner of Peters & Co. He is also an active member of the Investment Industry Regulatory Organization Canada (IIROC), on the Regulatory Enforcement Committee. Martin serves on several charitable committee boards and is the former Chairman, Alberta District Council of the IDA.
Dirk has over 8 years experience in accounting and completed his professional designation in 2015. During this period Dirk has provided organizations with development and implementation of accounting and financial reporting systems for budgeting and auditing purposes. His experience enables him to provide advice including financial modeling, analysis, and due diligence.
Rob is a senior executive with a record of leading organizations through varied cycles of the market. His expertize is centered in finance and accounting, operational management, and IT. He has acted as EVP and CFO for several publicly traded and private companies in Western Canada where he led these firms through acquisitions and major financings. Also, he was responsible for strategic planning, operational efficiency, investor relations, acquisition evaluation, and overall financial performance. He has served as a Director, and either audit Committee member or Chair for these firms.
Walter Maciurzynski
MA, MBA
Walter is a skilled business developer with over 25 years of experience in the financial services sector. He is knowledgeable in a wide range of financings including operating and asset based lines of credit, term loans, subordinated debt, equity and real estate financings. He is experienced in providing financial and operational advice to companies in a variety of industries including manufacturing, agribusiness, agri-food, IT, and oil and gas service companies in a wide variety of financial circumstances.
Ted is a disciplined and results orientated professional accountant, with a proven track record in helping companies in improving profitability, cost efficiency, and profit performance. In the last 20 years, he has provided advice which includes financial accounting, analysis, risk management, strategic planning, and restructuring. He has worked with clients in real estate development, mining, health care services, hospitality, and manufacturing. He has held executive financial management positions in both private and public organizations, including, Alberta Health Services, Smokey River Coal, and Crownx.
For 37 years, Bruce has been closely involved in the formulation of long-range corporate strategies and the resulting development of business opportunities required to execute those strategies. He spent the first half of his career advancing through several leadership roles with two large international energy enterprises before establishing an independent strategy consulting firm in 2000. While serving a broad spectrum of organizations operating in a variety of industries, Bruce has focused on working with senior leadership teams on new corporate strategies for profitably expanding and extending geographic reach, defining and managing pivotal projects, evaluating and planning acquisitions, and taking on interim leadership positions in order to drive fundamental change.